As a brand new team, we were able to come up with our process of working. We got inspired by the
Google Sprint Book Approach
and for all our campaigns we follow this process: Ask the experts, ideation, prototype, usability test iterate and launch you can read more about it
here
.
Problem:
Our previous onboarding track, had too many emails that were sent by days instead without having the main goal of feeling accomplished or done your onboarding. 
Solution:
A brand new onboarding track where we reduce the number of emails and integrated a progress bar to give visibility of how many more emails you will receive. You can read the full case study
here
.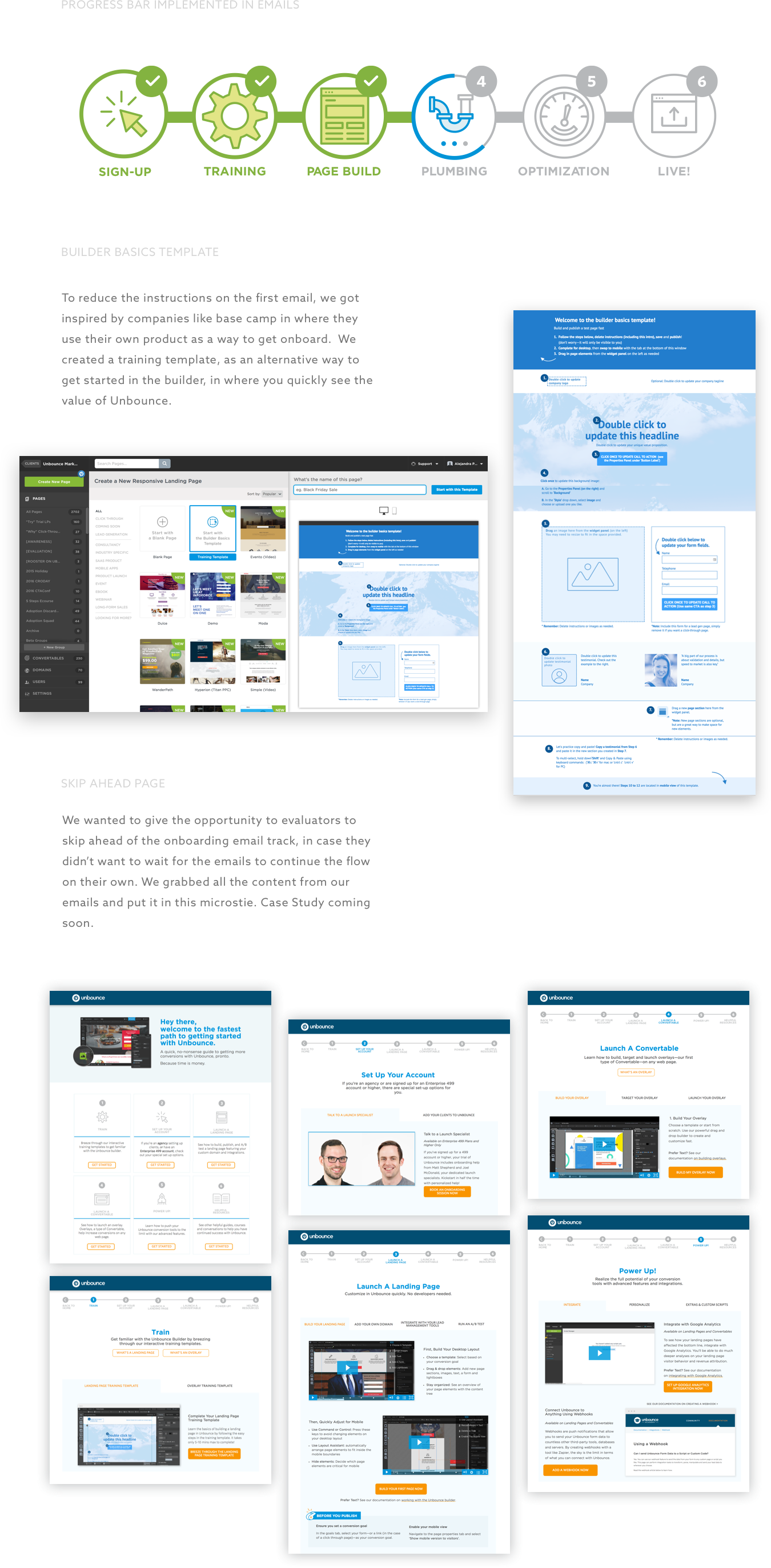 Problem:

Get evaluators to publish  2 landing pages in their first 60 days. Through our research, we discovered that the number 1 request for customers to our customer success team is setting up their Cname.
Solution:

We created a landing page with everything you need to know to set it up. You can read the case study and check out the landing page I built in Unbounce.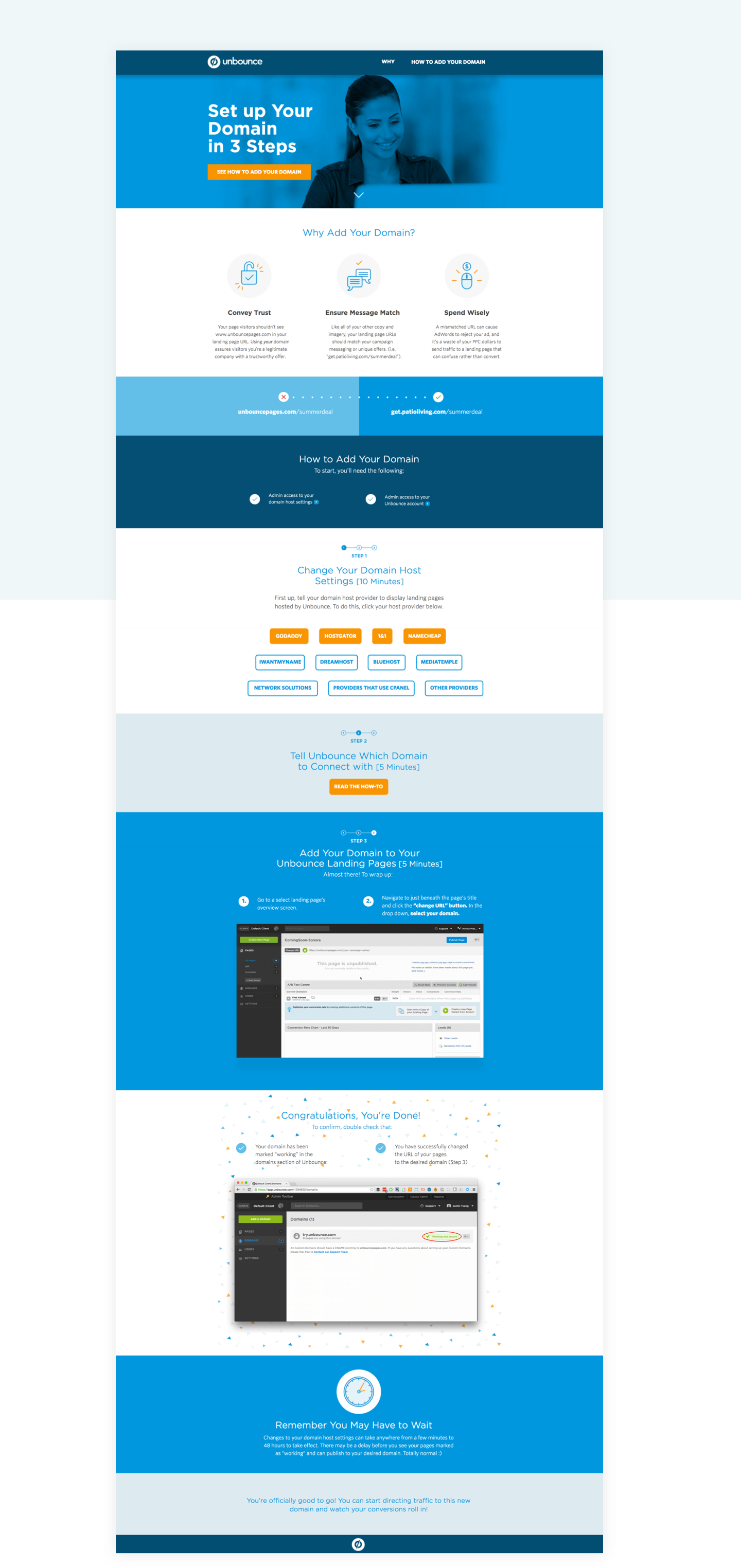 Problem:

Customers are not publishing landing pages when they are not running a campaign.